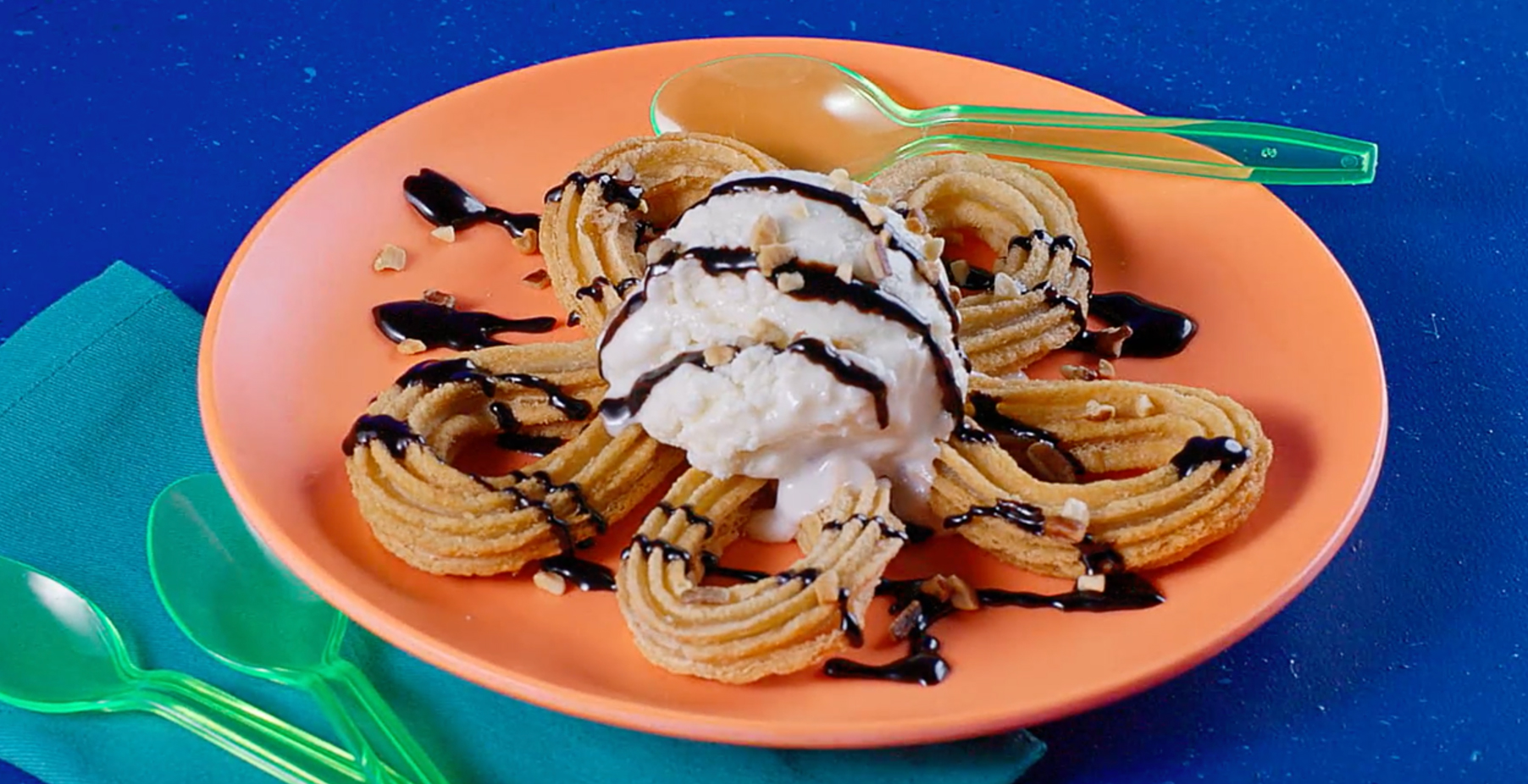 22 Jun

Why This Easy Dessert Will Be the BIGGEST of Hits In 2023

Checking every box of consumer demand and ease of prep for operators, there's one heat and serve dessert destined as a featured menu item in 2023. Say hello to ¡Hola! Churros™.

Already the #1 fastest growing dessert and #1 mini-dessert, churros are the globally inspired darling of fast food and casual chains alike.

J&J Snack Foods has ramped up its production capabilities to keep up with the high demand for a dessert or snack that has gone from carnivals and theme parks to the mainstream. Operators will have a consistent supply of churros in 2023.

New ¡Hola! Churros™ is J&J Snack Foods' brand. Formerly, the company had marketed both a flour and corn-based churros as California Churros®  and Tio Pepe®. The company consolidated them under the ¡Hola! Churros™ brand to make ordering easier for operators and distributors. Now, operators can simply order ¡Hola! Churros™ as Authentic Spanish Style (flour-based) or Southwest Crispy Style (corn-based). Operators can order churros as loops, bites, or as regular churros. Churros are also available with fruit fillings, and some come with cinnamon sugar for sprinkling already in the case. ¡Hola! Churros™ hold times also make them ideal for takeout, delivery, and catering.

On a steady growth curve for the past decade, churros grew on U.S. menus by 42% in the past four years. Operators love them because they are quick and easy to heat and serve, they are universally loved by customers. Their profit margins are outstanding. Lastly, there are so many easy ways to customize churros as a signature dessert or snack.

As restaurant operators continue their recovery, many challenges remain. When it comes to ¡Hola! Churros™, J&J Snack Foods has checked all the boxes for easily executable success in 2013.

For more information on ¡Hola! Churros™, ask your distributor or visit Churros.com.